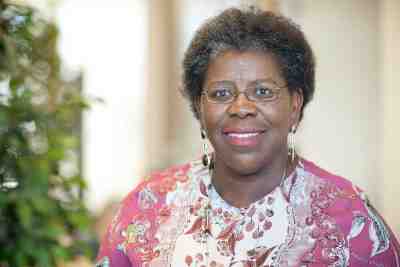 MC Law Professor Angela Mae Kupenda was re cently honored with "The Final Say" with the reprinting as a Guest Editorial of her commentary, "The Bus to Success," in the Jackson State University Jacksonian Magazine, current issue, fall 2016, volume 15, no. 2, at pages 51-52..
Kupenda's commentary was originally printed by The Journal of Blacks in Higher Education. Along with teaching and writing law review articles, Kupenda frequently publishes commentary on issues such as teaching, mentoring, and addressing inequality.
Professor Kupenda graduated: in Finance summa cum laude from Jackson State University (JSU) in 1979; as a Huebner Fellow with a Masters from The Wharton Business School, University of Pennsylvania in 1984; and first in her class with special distinction from Mississippi College School of Law in 1991.
A loyal Jacksonian, Kupenda has tutored and mentored a number of undergraduate students and alums of JSU, has co-authored articles with JSU administrators and faculty, and has spoken on a number of JSU programs.
Professor Kupenda is a JSU alum, but she is also a MC Law alum!