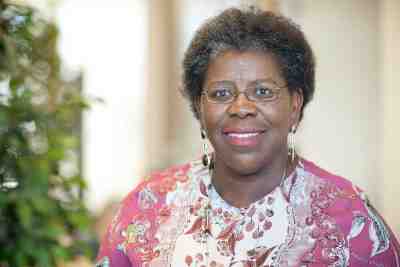 MC Law Professor Angela Mae Kupenda recently had an article accepted for publication in a forthcoming issue of the Seattle Journal for Social Justice in its Symposium Issue featuring papers from its Poverty Law: Academic Activism Conference held earlier in 2016. Kupenda's paper is titled, "Equality Lost in Time and Space: Examining the Race/Class Quandary with Personal Pedagogical Lessons from a Course, a Film, a Case, and an Unfinished Movement." Her paper focuses on race and class and is a clarion call for legal academics and administrators to address ongoing structural racism and classism in our institutions. Her paper will be published and available for reading late spring 2017.
Kupenda, whose article is rooted in her own continuing pedagogical growth and consideration of issues of race and class, especially appreciates her former student MC Law alum Justin Townley, class of 2010, for his collegiality and wise perspectives in their ongoing conversations about race, economic (dis)empowerment, and the ruling class in America. Attorney Townley, who like Kupenda is a first generation lawyer, is an Assistant State Public Defender in Ohio. Kupenda's forthcoming article cites Townley's ground-breaking article: Justin Townley, "Is the Color of the Economic Crisis the Color of Presidential Fear?," 22 Berkeley La Raza Law Journal 51 (2012) (which Townley drafted initially as a MC Law student in Kupenda's seminar course).
Kupenda's forthcoming article also benefited greatly from presentations and discussions at various law schools. She presented an earlier draft of her article as a Plenary Panelist at the Tulane University Law School Forum on the Future of Law and Inequality, New Orleans, Louisiana, November 2014. Tulane Law Professor Saru Matambanadzo, as the inaugural Gordon Gamm Faculty Scholar, organized and convened this Forum to enhance scholarly engagement and further the pursuit of equality.

Kupenda presented a later draft at Seattle University School of Law, at its Poverty Law: Academic Activism Conference, held February 2016. She also presented to MC Law faculty in April 2016 as part of the Faculty Forum series.