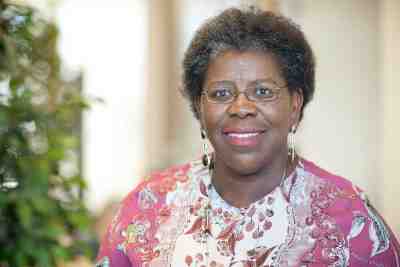 Professor Angela Mae Kupenda recently published a commentary in the Journal of Blacks in Higher Education (JBHE), entitled "Embracing our First Responder Role as Academics – With Inspiration From Langston Hughes."
As summarized by JBHE, Kupenda argues that "Amid a slew of American crises, academics who want to further equality in the land have a very critical and continuing role as first responders." Her commentary is inspired by the work of the great writer Langston Hughes. Kupenda's commentary is available at https://www.jbhe.com/2017/10/embracing-our-first-responder-role-as-academics-with-inspiration-from-langston-hughes/

In addition to the commentaries she publishes, Professor Kupenda has published law journal articles on (in)equality, education, gender, race and class. Her most recent journal article was published in the Seattle Journal of Social Justice and is titled:
Equality Lost in Time and Space: Examining the Race/Class Quandary with Personal Pedagogical Lessons from a Course, a Film, a Case, and an Unfinished Movement,
available at http://dc.law.mc.edu/

For more information, please visit her CV page.