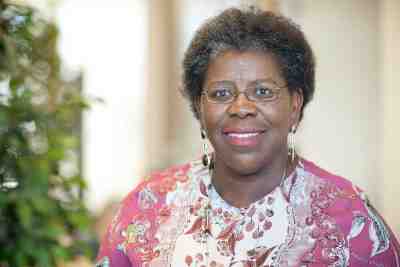 MC Law Professor Angela Mae Kupenda recently published a Women's History Month Opinion Commentary in The Mississippi Link Newspaper. The Mississippi Link Newspaper, established in 1993, is an African American owned newspaper "that emphasizes the concerns of the African American community and its readers."
Professor Kupenda's commentary is entitled, "Talking 'Woman to Woman' in Women's History Month," (The Mississippi Link Newspaper, March 15-21, 2018, at page 12, available here).
Kupenda's commentary is based on remarks she delivered earlier at the American Association of Law Schools (AALS) January 2018 Annual Meeting in San Diego, California, on the Program of the Section on Women in Legal Education, themed "Whispered Conversations Amplified." And her commentary is based in part on remarks she delivered on the "Presumed Incompetent Revisited" panel held at the biennial LatCrit Conference in Orlando, Florida, last September.

To learn more about Professor Kupenda, you can read her biography. Or, to read some of her publications, click here. ​