March 7-14, 2020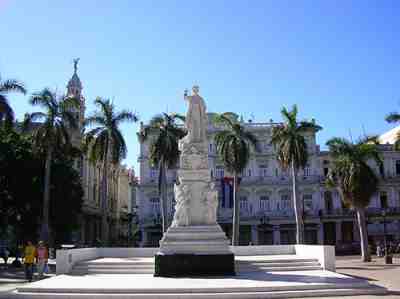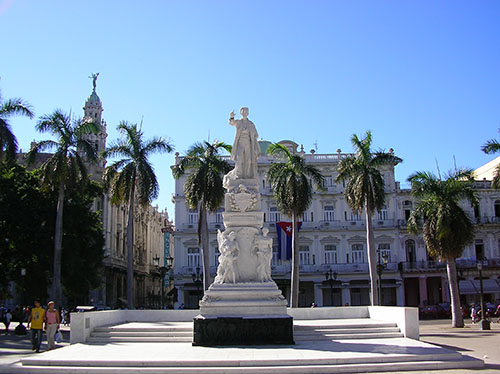 Students will take a two-credit course in Comparative Local Government Law while spending a full week exploring the wonders of Havana. The course will be taught by Professor Randall Johnson of MC Law.
WHO CAN PARTICIPATE
The program is open to full-time or part-time J.D. and LL.M. students, including international students, enrolled in an ABA-accredited law school. Participating J.D. students must have attended law school for at least one year and currently be in good standing. LL.M. students must be in good standing. Therefore, the program is only available to current second and third year J.D. students and LL.M. students.
Maximum enrollment is 18 students.
For MC Law students, see MC Law policies regarding academic standing and eligibility to participate in intersession courses.
Visiting students must have written approval from the Dean of their home school to be eligible to participate and are advised to consult with their home school's Dean or Registrar prior to application to ensure acceptance of credit for the program. Transcript request information will be provided to visiting students upon completion of the program. Visiting students are responsible for submitting their own transcript requests following the program. Acceptance of any credit or grade for any course taken in the program is subject to determination by the home institution.
In recent years, participating students represented numerous academic institutions, including Mississippi College School of Law, the University of Arizona, Arizona State University, Seattle University, the University of Northern Kentucky, the University of Maryland, Fordham University, Florida A&M University, New York Law School, Golden Gate University, Valparaiso University, Western New England University, and the University of Houston.
Academics
Upon completion of the course, students will earn a total of 2 credit hours from the following course:
Law 758, Comparative Local Government Law, 2 Credits
This course serves as an introduction to state and local government law, which places special emphasis on issues that arise in both the Cuban and U.S. systems. Specifically, it explores topics such as sources of governmental authority, governmental structures and limitations on government action at the local level.
Grades will be determined by class participation and a paper to be completed following the return from Cuba.
Classes will meet in Cuba from Monday, March 9, through Friday, March 13, from approximately 8:30 a.m. - 11:30 a.m. each day. If travel schedules permit, there will be an introductory class meeting prior to the trip departure, date and time TBD, in which visiting students may participate by video conference.
Professor Johnson's biography can be found here.
All standard MC Law rules for class attendance, participation, and grading will apply to this course. Please refer to the MC Law 2019-2020 Academic Catalog.
Cancellation Policy
MC Law does not anticipate that the program will be canceled. However, in the unfortunate event that cancellation occurs, MC Law will refund all tuition and registration fees within 20 days of cancellation. We will also refund any portion of the administrative fee that has not been irrevocably committed to a third party. We will also provide assistance in finding a similar study abroad program if so desired.
If there are any changes to significant aspects of the program (classes offered, teachers, dates, etc.), after a student has signed up to the program, these will be communicated promptly, and students will be permitted to withdraw from the program and obtain a full refund of monies paid to MC Law for the program with the exception of those funds that have been irrevocably committed to a third party..
Facilities, Housing, and Meals
Students will be housed and Cuba classes will take place at Hotel Sevilla, a four-star accommodation. Many meals are included in the administrative fee.
The following is an estimate of total student expenses for the program. This includes both payments to MC Law and anticipated out-of-pocket expenses. These are only estimates and subject to change.
MC Law tuition for 2 credit hours:
Current Mc law students: $2258
Non-MC students (visiting students): $2258 (tuition at current 1L student tuition)
Travel/lodging/Administrative Fee: $3250
This fee includes lodging for 7 nights, daily breakfast, 4 dinners, daily tours, and airport to hotel transfers in Havana. A supplemental charge of $900 will be made for those who request a single room, subject to availability.
This fee does not include airfare to Havana. Students are responsible for arranging their air travel to and from Havana. Depending on United States point of departure, prices can range from around $300 to $1000. Students are encouraged to compare prices and best departure points. Multiple airlines currently serve various U.S. cities and Havana. We encourage students to coordinate travel plans to and from Havana as much as possible.
Registration Fee: $75
Spending money/non-included meals: $400-$600
Departure tax: $25
MONEY AND COMMUNICATIONS
U.S. credit and debit cards will not work in Cuba. Students MUST take cash to Havana to be converted to Cuban Pesos. The recommended amount of spending money is $75 per day. Most students find this more than adequate. Additionally, U.S. cell phones will not work in Cuba. Students may call the U.S. from phones at the hotel for a fee. While the hotel does offer internet, students should not expect the same standard of internet service available in the U.S. and should not rely on having constant or fast service.
A valid U.S. passport AND a Cuban visa will be required for travel. If you wish to participate in the program, you must obtain a passport immediately. The program administrators will aid students in obtaining Cuban visas, but passports are required in order to obtain the visa. Students will be given instruction regarding submission of passports for required visas for Cuba.
TRAVEL ADVISORIES
A U.S. Department of State "Consular Information Sheet" on Cuba is available at https://travel.state.gov/content/passports/en/country/cuba.html. This is a U.S. government overview of information concerning Cuba for U.S. travelers. Please check it periodically for updates. In the unlikely event that Cuba is declared an "area of instability" by the U.S. government before or during the trip, or if the U.S. issues a "travel warning" for Cuba, students will be permitted to withdraw from the program and will receive a full refund of monies paid to MC Law.
The U.S. Department of State recommends (but does not require) U.S. citizens to register trips abroad with the Department of State. MC Law will register all program participants with the Department of State prior to the program.
PLEASE NOTE THAT THE ZIKA VIRUS IS PRESENT IN CUBA. You should consult the following information carefully prior to your departure regarding the prevention of infection for yourself and how to prevent infection to others. You should carefully follow the recommendations regarding prevention of infection to yourself and others both while in Mexico and upon your return. WOMEN WHO ARE PREGNANT OR WHO MAY BE PREGNANT SHOULD NOT PARTICIPATE IN THIS PROGRAM.
Information regarding the Zika virus in Cuba, including information about protection from mosquito bites, transmission, etc., can be found the Center for Disease Control website.
Additional information from the Mississippi State Department of Health can be found here.
Information about Permethrin-treated clothing.
ACCESS FOR PERSONS WITH DISABILITIES
Persons with disabilities should speak with program administrators in advance of applying. Transportation and accommodations in Cuba are not as accessible to those with certain disabilities. MC Law will make every effort to ensure students can participate.
Professor Richard Meyer
Phone: 601.925.7141
Email: meyer@mc.edu
Applications and required documents should be submitted to Professor Meyer.