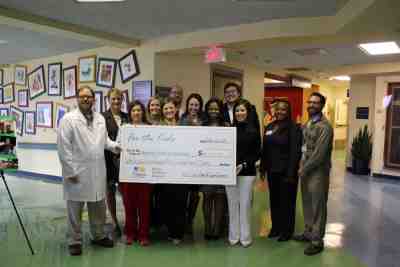 ABOUT US
Established in 2009, the Bioethics and Health Law Center of Mississippi College School of Law (MC Law) is committed to connecting students with members of the lay, medical, legal and policy-making communities. Located in downtown Jackson, minutes from Mississippi's health care corridor, MC Law is uniquely positioned among regional law schools to open the lines of communication necessary to address contemporary healthcare dilemmas ranging from the beginning to the end of life.
The Center, in collaboration with the student-run Health Law Society, hosts local attorneys with thriving practices covering all aspects of health law from fraud & abuse litigation to hospital acquisitions and regulatory compliance. Students can increase their marketability by taking a wide range of courses, and are even able to graduate with a Certificate in Health Law.
EXPERIENTIAL OPPORTUNITIES
Students at MC Law have multiple opportunities to gain hands-on experience. From clinics to externships students are able to hone their skills by working with practicing attorneys.
For more information on our experiential opportunities, click here or contact Jhasmine Andrews at jeandrews1@mc.edu or 601.925.7109.
The Center and Health Law Society sponsor a speaker series each month. Local practitioners are invited to share about their legal practices, and students are provided with an opportunity to grow their professional networks.
At least once a year, the Center hosts a symposium that focuses on issues of regional and national importance. Past topics have included the national personhood movement, health care reform, and access to health care.