Education Law Clinic
FALL AND SPRING SEMESTERS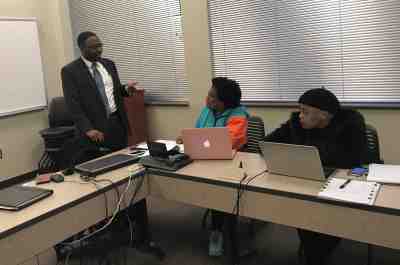 FALL AND SPRING SEMESTERS
Education Law Clinic

Launched in the Spring of 2019, MC Law's Education Law Clinic is a partnership between MC Law and the Jackson office of Forman Watkins & Krutz LLP. MC Law students and Forman Watkins partner to provide legal representation to public school students facing long-term suspensions and expulsions and in special education matters. Clinic students work directly with clients, prepare and implement case strategies, and represent clients in hearings and appeals. While the Education Law Clinic focuses on the due process rights of public school students, the clinic also gives students first-hand, practical experience in administrative law and civil litigation practice and procedure.

"We are getting real world experience in the Education Law Clinic. I've interviewed clients, attended hearings, and helped find solutions for students with learning disabilities and physical disabilities; students who won't slip through the cracks and become a statistic because of this clinic." -- Shayla White, Education Law Clinic participant, Spring 2019

Classes and casework take place at MC Law and/or at Forman Watkins' Jackson office, located just two blocks from the law school. The Education Law Clinic is taught every fall and spring semester and is open to all students who will have completed at least 45 credit hours.
Adjunct Clinical Supervising Attorney
Julian D. Miller, Esq.
Forman Watkins & Krutz LLP
210 E. Capitol Street, Suite 2200
Jackson, MS 39201-2375
julian.miller@formanwatkins.com
D: 601.974.3138 | F: 601.960.8613