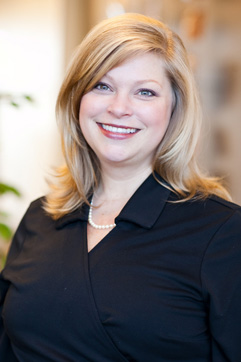 Mississippi College School of Law congratulates Meta Copeland, Assistant Dean of Admissions, who was recently elected to join the Fellows of the American Bar Foundation. The foundation recognizes attorneys who have exhibited exceptional leadership in the legal profession. The selection process is limited to less than one percent of licensed attorneys in each jurisdiction.
The distinction is one Dean Wendy Scott says is well deserved: "Professor Copeland has worked hard as an attorney, legal educator and now university administrator. She will bring a wealth of knowledge and experience to this prestigious position."
Professor Meta Copeland is the Assistant Dean of Admissions and Director of Experiential Learning at Mississippi College School of Law. As Admissions Dean, she has overall responsibility for developing and executing a comprehensive J.D. enrollment strategy consistent with the law school's strategic goals and mission. Professor Copeland's primary teaching responsibility is the year-round legal extern program. She teaches all externship courses and supervises all legal externs assigned to judges and to attorneys in government agencies and non-profit organizations. Professor Copeland also oversees the creation and operation of public interest hybrid clinical courses at the law school.
Professor Copeland also serves as the Director of the Public Service Law Center, which implements educational programming on public interest lawyering, supervises public interest summer fellowships for first year law students, and oversees a loan repayment assistance program for recent graduates. She serves as the faculty coach for external moot court competition teams in the areas of pre-trial federal litigation, federal appellate procedure, and workers' compensation. Her scholarly interests include personality testing, workplace interaction, and the professional development of law students and new attorneys.
About the Fellows of the American Bar Foundation
The Fellows of the American Bar Foundation is an honorary organization of attorneys, judges, law faculty and legal scholars who have been elected by their peers to become members of the Fellows. Fellows have demonstrated outstanding achievements and dedication to the welfare of their communities and to the highest principles of the legal profession. The Fellows support the research work of the American Bar Foundation through their annual contributions, and sponsor seminars and events of direct relevance to leaders of the legal profession. Members are nominated by Fellows in their jurisdictions and elected by the board of the American Bar Foundation.