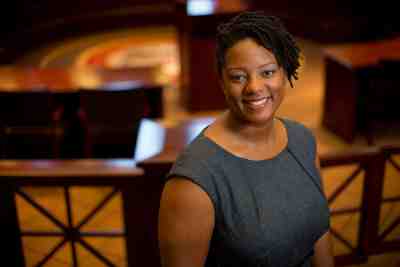 Carlyn Hicks ('10), Mission First Senior Staff Attorney and Parent Representation Program Director, will be serving as luncheon speaker during the Networking Luncheon at NACC's 40th National Child Welfare, Juvenile, and Family Law Conference. The event will be held August 9th-12th in New Orleans, Louisiana. Hicks will also serve on a panel during that conference entitled: "Reducing Reliance on Non-Family Settings: A new set of resources and strategies."
Later in August, Hicks will present on, "Meaningful Tools of Parent Engagement: Parent Representation," at the ZERO TO THREE Conference: Be The Bridge, Nurture The Present, Build The Future. The conference is sponsored by the ZERO TO THREE Safe Babies Court Teams and the Quality Improvement Center for Research-Based Infant-Toddler Court Team, and will be held August 16th-18th in Fort Lauderdale, Florida. Since 2005, the Safe Babies Court Teams Project has hosted an annual meeting for judges, child welfare professionals, and other stakeholders to visit with one of their Safe Babies Court Teams and discuss best child welfare practices for maltreated infants and toddlers.
To learn more about ZERO TO THREE, click here.