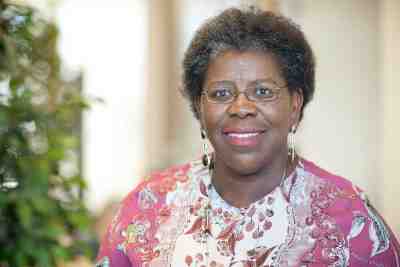 MC Law Professor Angela Mae Kupenda diligently uses innovative teaching techniques to facilitate student learning in her law school courses. Recently she wrote about her use of documented class participation to encourage student preparation and reflection. Many of her courses require student preparation of business letters as a tool of assessment and as a component of law student learning.
The American Association of Law Schools (AALS) is focusing on student learning. In its annual newsletter, the AALS Section on Teaching Methods focused on the new American Bar Association (ABA) standards, and featured articles detailing teaching innovations for incorporating several of the now required assessment standards into law school courses.
The AALS Section on Teaching Methods 2016 Newsletter is "dedicated to sharing ideas from dedicated professionals who have given great thought to how the law school classroom can be transformed for the needs of the 21st century student and attorney."
Kupenda's article was selected as one of the features in this Newsletter. At pages 12-13 of the newsletter, she shares with other law faculty how even a Con Law professor can meet assessment standards and teach students a valuable skill!
Kupenda is known for using innovative tools in her courses and for sharing her ideas in publications. Other examples are her works:
On the Receiving End of Influence: Helping craft the scholarship of my students and how their work influences me, JOTWELL Online Journal, Proceedings of the 4thAnniversary Conference, Legal Scholarship we like and why it Matters, University of Miami School of Law (2014);
Innovations in the Classroom, Taking a Soak in the Law, American Association of Law Schools (AALS) Section on Teaching Methods, Newsletter, Spring 2014;
Risking Collaborative Learning (essay), and Why I Teach (essay), in book, Gerry Hess, Steven Friedland, Sophie Sparrow and Michael Hunter Schwartz, Techniques for Teaching Law II (Carolina Academic Press 2011);
Why Punished for Speaking President Obama's Name within the Schoolhouse Gates? And can educators constitutionally truth-en marketplace of ideas about Blacks? with co-author Tiffany R. Paige, 35 Thurgood Marshall Law Review 57 (2009);
Risking Collaborative Learning, in The Law Teacher (spring 2002).