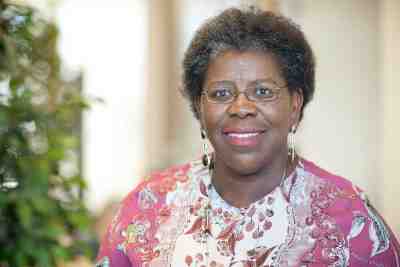 MC Law Professor Angela Mae Kupenda recently posted a commentary on advancing equality in 2017. Her essay is published in the January 22, 2017, online edition of the Atlanta Black Star news.
Kupenda argues in her essay that both white and nonwhite persons in America should recognize an "earsplitting wake up call" and take action steps toward furthering equality. Her commentary is available here. The Atlanta Black Star news publication is devoted to stories "intentionally and specifically to enlighten and transform."
Her more recent work focuses on class, race, and gender. Kupenda is preparing, for the fall 2017, a Constitutional Law Seminar on the U.S. Constitution and Social Class/Economic Class/Racial Class divisions in America.
Kupenda, a first generation lawyer who grew up in the de jure segregated Deep South, describes her own economic class as "the struggling class" and has written about this group.
Some of her publications about inequality are:
"Equality Lost in Time and Space: Examining the Race/Class Quandary through the lens of a course, a film, a book, a case and an unfinished movement," Seattle Journal for Social Justice (forthcoming 2017)
"Increasing Black Wealth Takes Generational Sacrifice--It Always Has," Ebony.com (June 14, 2016)
"Challenging Presumed (Im)Morality: A Personal Narrative," 29 Berkeley Journal of Gender & Justice 295 (2013-14);
"The Struggling Class: Replacing an Insider White Female Middle Class Dream with a Struggling Black Female Reality," 18 American University Journal of Gender, Social Policy and the Law 725 (2010);
"Loss of Innocence," in Law Touched Our Hearts: A Generation Remembers Brown v. Bd. of Education, edited by M.W. Robinson and R.J. Bonnie (Vanderbilt 2009);
"For White Women: "Your Blues Ain't Like Mine," but we all hide our faces and cry: Literary illumination and questioning for black and white sister/friends" 22 Boston College Third World Law Journal 67 (2002).