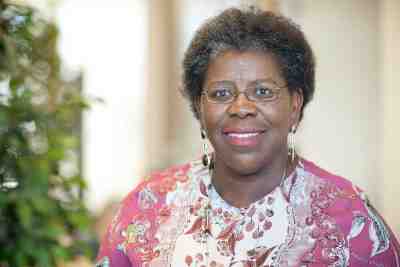 MC Law Professor Angela Mae Kupenda recently made several presentations at the American Association of Law Schools (AALS) January 2018 Annual Meeting in San Diego, California.
Professor Kupenda presented on the panel of the AALS Section on Teaching Methods themed: "Learning Together: Diverse Models of Collaborative Learning in Law School."
Many MC Law current students and alums have experienced the collaborative method in Professor Kupenda's courses over the years. Although collaborative learning is still considered to be relatively new as a teaching method, Professor Kupenda began to utilize collaborative learning in her courses almost 20 years ago, and developed further those techniques while visiting at Boston College Law School and Franklin Pierce Law School (now University of New Hampshire). Studies have shown that learning to work as a team develops skills critical to success for a lawyer. Professor Kupenda's presentation on inevitable disagreement in collaborative learning is the subject of a future publication.
Professor Kupenda also presented on the Program of the Section on Women in Legal Education. That program was themed, "Whispered Conversations Amplified." Professor Kupenda built on her previous work on race, gender and class in academia to consider the continuing challenges, and opportunities, for women and for men furthering equality in academia generally and in legal education more specifically.
A number of Professor Kupenda's published articles are posted in the MC Law Digital Commons database, including her popular article Equality Lost in Time and Space: Examining the Race/Class Quandary with Personal Pedagogical Lessons from a Course, a Film, a Case, and an Unfinished Movement .
To learn more about Professor Kupenda, read her faculty biography.