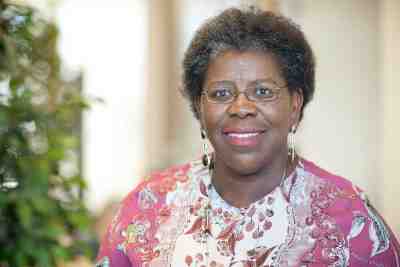 Professor Angela Mae Kupenda recently authored an essay published in The Journal of Blacks in Higher Education (JBHE). Kupenda's opinion piece is titled, "Higher Education: Putting Our Children on the Bus to Success." Kupenda argues that, to protect our Black youth and other youth of color given the many incidents still occurring today, many responses are necessary. However, one proactive strategy is found in encouraging higher education as a way out of some oppressions. Her essay is built around one of her mother's favorite sayings, "my most important job is this: I put my children on the bus to success, and when they try to hop off, I run up beside the bus and push them back on." Her commentary is featured on http://www.jbhe.com/
Kupenda has served as a professor at many different types of educational institutions and is a sought-after educational advisor and mentor. Her biography and CV are available here.
Her commentary will also be featured in the JBHE weekly report. The JBHE, first published in 1993 with an online edition added in 2003, is "dedicated to the conscientious investigation of the status and prospects" for Blacks in higher education.