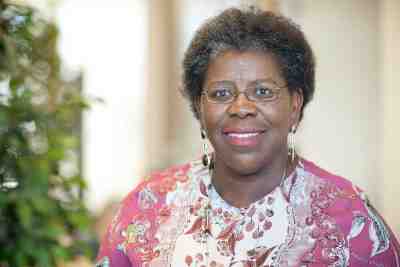 MC Law Professor Angela Mae Kupenda recently had an article accepted for publication in a forthcoming issue of the John Marshall Law Review (Chicago) . Kupenda's article is titled, "The Call and the Response: The Call, the 1991 Open Letter from Federal Judge A. Leon Higginbotham, Jr.,and the 25 years of Response from Justice Clarence Thomas ." Her article will be published in a forthcoming issue of the John Marshall Law Review, as we approach the 25th year anniversary of Justice Thomas' time on the United States Supreme Court and also as we approach almost 25 years since an unprecedented, open, letter was sent to the newly confirmed Justice Thomas by another Black judge, Federal Judge A. Leon Higginbotham, Jr., who penned An Open Letter to Justice Clarence Thomas from a Federal Judicial Colleague.
Kupenda dedicates her article to two of her former students. Her dedication reads in part, "This project benefited from the educational engagement that occurs when professors enter into extended research and discussions early on with their students. This essay is dedicated to two of my wonderful former students, Attorney Stephen Parks (former librarian at MC Law and recently appointed as Director of our state's Law Library) and Attorney Carlyn Hicks (MC Law Senior Staff Attorney, Parent Representation Program Director, Mission First Legal Aid Clinic). Stephen, Carlyn and I presented our three separate essays on Justice Clarence Thomas and his 25 year anniversary on the Court, at the Loyola University Chicago School of Law, Sixth Annual Constitutional Law Colloquium, in Chicago, Illinois, November 2015. I gave much thought to Stephen's and Carlyn's arguments, especially as we debated and dined looking out over the amazing Chicago view. After considerable thought, I adhere to my positions, as stated in this essay, and take full responsibility for any errors. Perhaps, in the future, Stephen and Carlyn will respond to my essay with their own essays. "
Kupenda's article should be available online and in print later this year or in 2017.