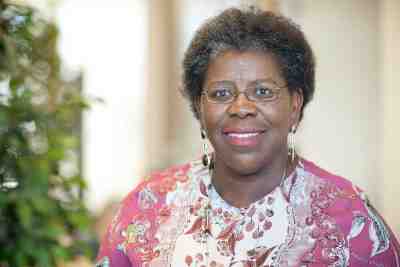 In a recent commentary on racial progress in America, MC Law Professor Angela Mae Kupenda revisits a point she suggested earlier this year when she served as a panelist in New York City on an American Association of Law Schools (AALS) Civil Rights Program.

Professor Kupenda's AALS Civil Rights paper presentation centered around her core statement, "A subtle shift in mindset can start or revitalize a movement." Her core statement was later tweeted by the American Bar Association's (ABA) Division for Public Education, 10:56 AM - 7 Jan 2016, (where the mission of the ABA Division for Public Education is "to promote public understanding of law and its role in society").

Kupenda expands on her core statement, and attempts such a subtle shift, in her recent commentary urging a "re-envisioning of Blackness." Her latest commentary, "If Endurance, Survival, are the Measures, Black People are the REAL Superheroes," is published in the December 11, 2016, online edition of the Atlanta Black Star.

Reflecting on lessons she learned from a MC Law Race and the Law Seminar student, Kupenda urges a subtle shift in mindset for a realistic look at the daily heroism of Blacks and other nonwhites in America. Her commentary is available here. The Atlanta Black Star news publication is devoted to stories "intentionally and specifically to enlighten and transform."

Professor Kupenda teaches Constitutional Law, First Amendment Law, Civil Rights. Each fall, she usually teaches a seminar, generally Race and the Law Seminar. Kupenda also teaches Constitutional Law Seminars in relevant areas (including Race and the First Amendment Seminar she taught in 2007; and, Presidential Powers and the Historic Obama Presidency she taught in 2009 through 2012). Kupenda is preparing, for the fall 2017, a Constitutional Law Seminar on the U.S. Constitution and Social Class/Economic Class/Racial Class divisions in America.

Some students from Prof. Kupenda's seminars have published journal articles in various academic journals, presented at academic conferences, presented at various law schools, and won writing scholarly competitions. For more on this point, see pages 24-28 of Kupenda's CV, accessible here.