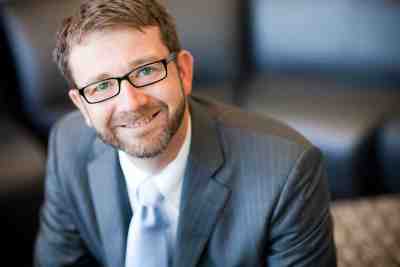 Professor John P. Anderson's article, "Paintbrushes and Crowbars: Richard Rorty and the New Public-Private Divide," has been accepted for publication in the peer-reviewed journal, Contemporary Pragmatism. Professor Anderson's article will appear in the journal's special issue devoted to the work and legacy of the late American philosopher, Richard Rorty. Professor Anderson served as Rorty's research assistant while earning his PhD in Philosophy at the University of Virginia. Rorty also advised Professor Anderson on his dissertation. An abstract and link to the article is provided below:
Paintbrushes and Crowbars: Richard Rorty and the New Public-Private Divide
In an often-quoted passage, Richard Rorty wrote that "J.S. Mill's suggestion that governments devote themselves to optimizing the balance between leaving people's lives alone and preventing suffering seems to me pretty much the last word." In this Article, I show why, for Rorty, maintaining a strong public-private divide that cordons off final vocabularies — the religious, racial, ethnic, sexual, gender, philosophical, and other terms so important for citizens' private pursuits of self-creation and self-perfection — from public political discourse is a crucial means to accomplishing both of these goals in post-secular liberal democracies. Public political justifications should instead be articulated in the foundation-neutral terms of a shared national vocabulary. Like paintbrushes and crowbars, final and shared vocabularies are different tools for different purposes, and a strong public-private divide helps ensure that no harm comes from their misuse.
The full article can be found here.
To learn more about Professor Anderson, click here to read his biography.