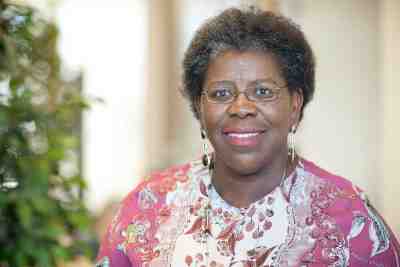 Professor Angela Mae Kupenda delivered a Black History Month Speech on Sunday, February 25, 2018, at Pilgrim Branch Missionary Baptist Church in Brandon, Mississippi. Her remarks were themed, "What Can I Do?"
Professor Kupenda Explains Her Speech in Her Own Words:
"I utilized the "Call and Response" tradition rooted in African and Black spiritual traditions. In my talk, I recounted what others have done in the past to promote a more just society and urged the audience to "talk to your own self" individually and ask, "What Can I Do?" with the emphasis on "I", to keep making Black History and to keep promoting equality and justice.
I explained how an elder slave "sang a song," that was filled with coded messages to escaping slaves as to the time and method of escape. Many of these very moving songs continue to inspire and are called "Negro Spirituals" today.
Also, some who could not themselves walk in the civil rights long marches "made sandwiches" or "made fried chicken boxes" to help provide nourishment for those marching for freedom. Some from these groups who fed the marchers later opened Black owned restaurants.
Whites made Black history, too. A former White participant in the slave trade repented and acknowledged his wretchedness. He later became an abolitionist. He penned "Amazing Grace," a song routinely sung in churches today without many realizing the particular significance of the song for all races to reject oppression, and to promote redemption, faith, equality and freedom."
Professor Kupenda is very active in her community church: from tutoring, to delivering encouraging speeches, to mentoring, and to advising.
To learn more about Professor Kupenda, you can read her biography. Or, to read some of her publications, click here.