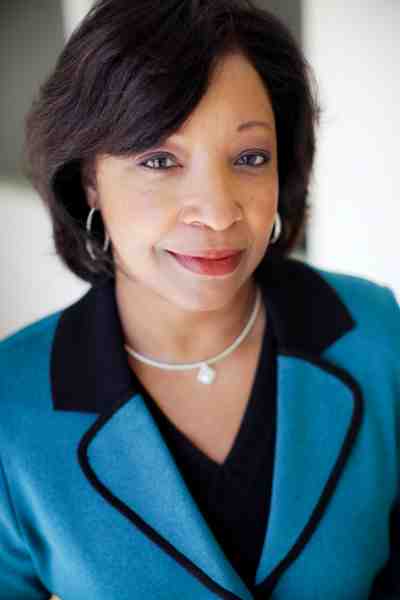 Patricia Bennett ('79) will serve as the new dean at the Mississippi College School of Law following a successful year as its interim leader.
MC Board of Trustees approved Bennett's hiring by a unanimous vote on December 7. Her appointment becomes effective in January.
Officials at the Christian university saluted her solid leadership at her alma mater in downtown Jackson since December 2016. Law colleagues applauded her selection.
"We know that she will be a gracious ambassador for the Mississippi Bar as its next President and for Mississippi College and her law school," said MC Law Dean Emeritus Jim Rosenblatt.
"We believe Dean Bennett's sound guidance has the law school operating smoothly and traveling a positive trajectory," said MC Law professor Matt Steffey. "Our sense is she is well-respected by the legal community, and by our alumni, students and staff."
Bennett is thrilled with the decision.
"I am elated I have been appointed to serve as dean of MC Law," Bennett said. "I have had the honor and privilege to be part of the administrative team at MC Law for the past year. I am proud of the work of our staff and professors. Our students are fabulous and multi-talented."
Bennett will continue to focus on priorities such as admissions, improving bar passage rates and enhancing career placement activities. "We have benchmarks for success, and I hope to provide visionary leadership for the future."
In addition, Bennett noted she's getting the backing of the institution's faculty, staff, alumni and friends "as we strengthen our credibility in legal education."
President Lee Royce endorsed Bennett to lead MC Law on an interim basis. He fully supports the move by the university's board to keep her on the job. Enrolling nearly 400 students, MC Law will advance under her innovative leadership, school leaders say. She brings extraordinary credentials.
"Professor Bennett is highly regarded, both in-state and around the nation in leading legal circles," Royce said.
Over the years, Bennett built excellent working relationships with faculty, staff, alumni and the legal community, Mississippi College supporters say.
One of the highlights of her administration came when U.S. Supreme Court Chief Justice John Roberts recently visited Jackson to judge moot court competition between MC Law students and counterparts from the University of Mississippi Law School.
As interim dean, Bennett proved adept at balancing responsibilities at MC Law along with duties as incoming president of the Mississippi Bar. Consisting of more than 11,000 licensed lawyers, Bennett will become the organization's 113th president in August 2018 and serve one year.
"Pat Bennett is truly a renaissance woman. She is a superb lawyer, compelling teacher, and talented administrator," said Vice President for Academic Affairs Ron Howard. "She's known for her integrity and devotion to legal education. That's why we at Mississippi College are so very proud of her and named her Dean of MC Law."
The successor to former dean Wendy Scott, Bennett not only brings skills as a professor and administrator. She's a stellar recruiter of law school students.
Bennett was named the Christian university's Distinguished Professor of the Year in 2014. A Tougaloo College graduate, Bennett brings expertise in areas such as litigation, criminal law and procedure. She serves as director of the Litigation and Alternative Dispute Resolution Center at MC Law. She teaches trial practice, mediation, advocacy and criminal procedure on the Jackson campus.
Before joining the MC Law faculty in 1989, the Forest native worked as an Assistant U.S. Attorney in the U.S. Department of Justice. Her government service includes stints as Assistant District Attorney for Hinds and Yazoo counties and as a Special Assistant Attorney General with the Mississippi Attorney General's Office.
For eight years, Bennett served as a JAGC Officer in the U.S. Army Reserve and Mississippi National Guard. Her numerous professional affiliations include being elected a Fellow of the American Bar Association in 2015. Bennett is a member of the Mississippi Bar, the Magnolia Bar Association and Mississippi Women Lawyers Bar Association. She's served as a visiting law professor at Harvard, Emory and the University of Arkansas at Little Rock.
Patricia Bennett and her husband, Claude, a building contractor, are Clinton residents. She worships at Morning Star Baptist Church in Jackson.
In August 2016 Bennett was named to succeed Scott, the first African American dean in the history of MC Law. Mississippi College purchased the former Jackson School of Law in 1975.
As interim dean, Bennett promised to work closely with the university administration and Board of Trustees "to ensure the law school continues on a path of success."