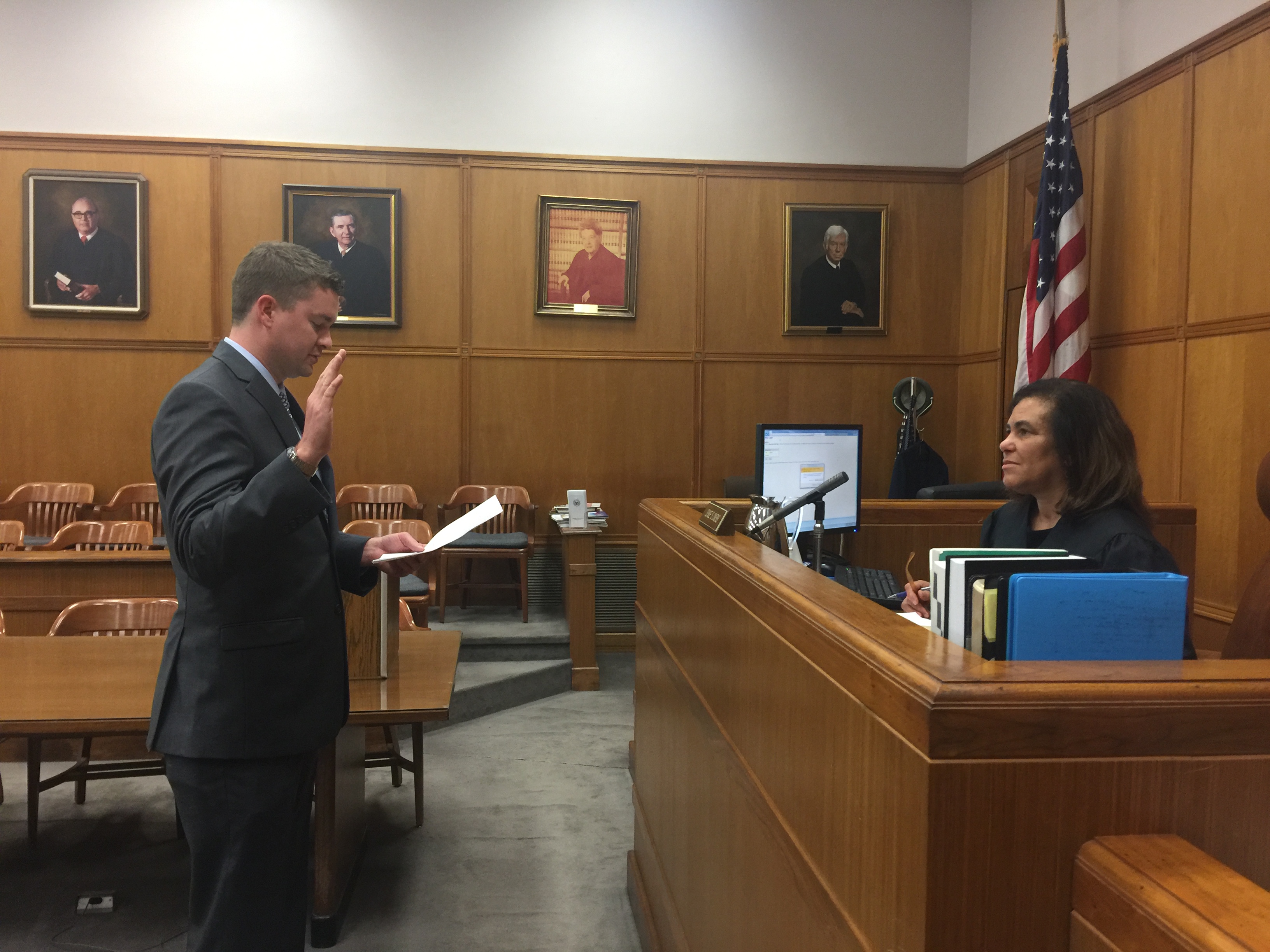 On January 23, 2018, Judge Denise Owens will preside over a mass swearing-in ceremony for MC Law clinical students. Law students enrolled for spring 2018 in the Guardian ad Litem Clinic, the Adoption Legal Clinic, the Youth Court Clinic, the Mission First Legal Clinic, the Child Welfare and Family Justice Clinic, and the Immigration Law Clinic are all invited to attend.
Students enrolled in clinics can be sworn in to appear in court, allowing them to participate in a courtroom experience in which they serve as the attorney or an officer of the court. *
Currently, all clinical opportunities offered for spring 2018 are filled, with 27 students enrolled in clinics for this semester. Over 20 students are expected to attend the ceremony.
"Participating in one of the MC Law clinics allows a student to experience working with real life clients, attorneys, judges and other legal professionals prior to graduation," says Shirley Kennedy, director of the Family and Children's Law Center and the Child Advocacy Programs. "Law students gain legal work experience as they participate in courtroom experiences in which they serve as the attorney or an officer of the court."
Clinical work also provides students with an opportunity to invest in their communities. "The work is pro bono," says Kennedy. "So this is a great way to give back to the public as children and families benefit from the legal work performed by the law students."
The ceremony will take place at the Hinds County Chancery Court at 1:30 p.m. If you would like additional information regarding the swearing-in ceremony, please email lawpr@mc.edu.
For additional information on MC Law's clinical programs, click here.