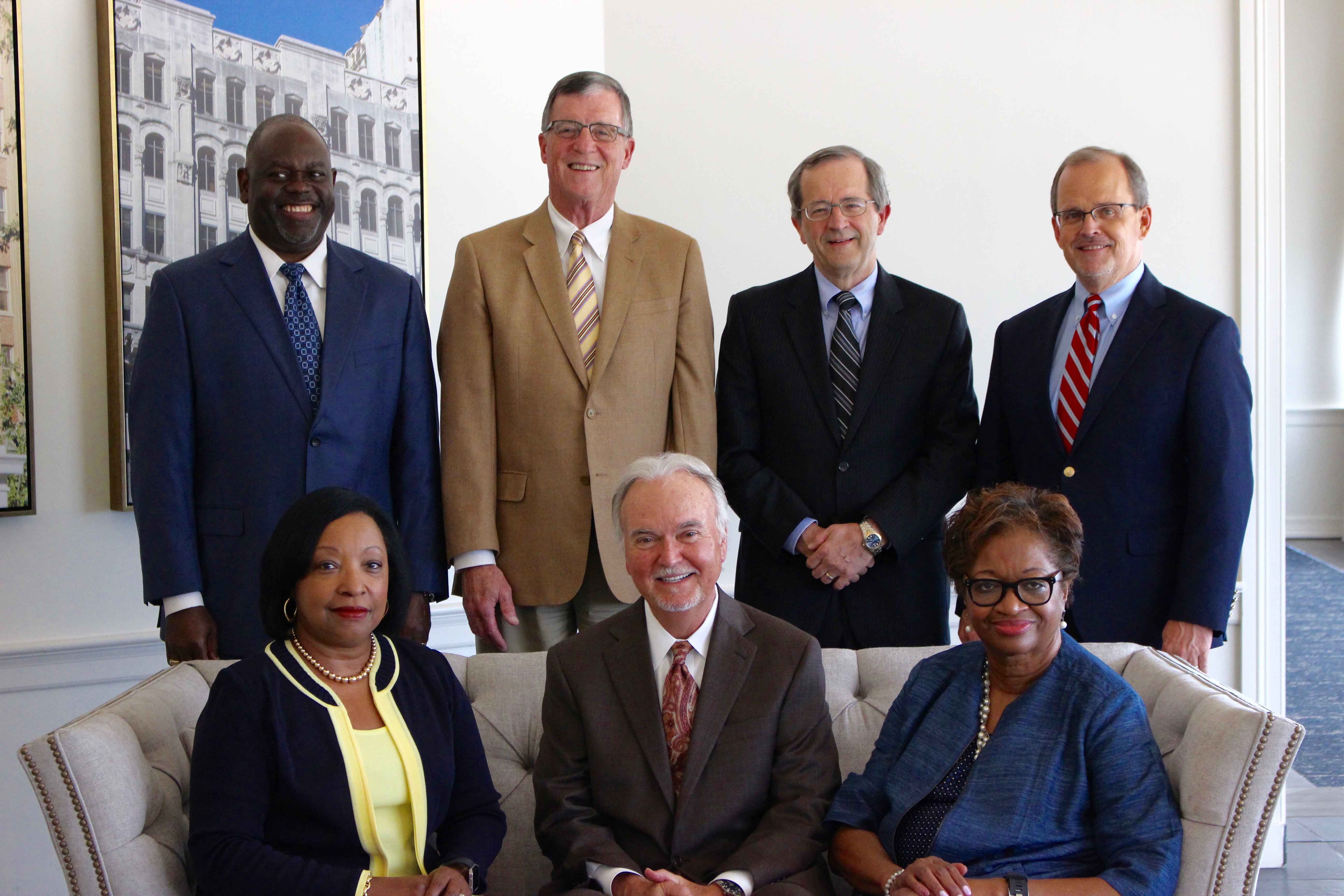 The Charles Clark Chapter of the American Inns of Court has announced its' 2018 Executive Committee. The 2018 members include: MC Law Dean Patricia Bennett, Immediate Past President; Richard Roberts, President; Judge Patricia Wise; Judge Carlton Reeves; Judge Leslie Southwick; Judge Kent McDaniel; Sam Kelly, Program Chairman; and Katie Hester.
The American Inns of Court system was established by Warren E. Burger, former Chief Justice of the United States Supreme Court, to promote the highest levels of competence, professionalism and civility in the American court system. The Charles Clark Chapter was established in 1989 and named in honor of Charles Clark, former Chief Judge of the United States Court of Appeals for the Fifth Circuit. Membership in the Inn is limited to approximately 80 judges and lawyers with diversified courtroom expertise in civil and criminal practice, plaintiff and defense practice, and from large and small firms.
To learn more about the Charles Clark Chapter of the American Inns of Court, click here.