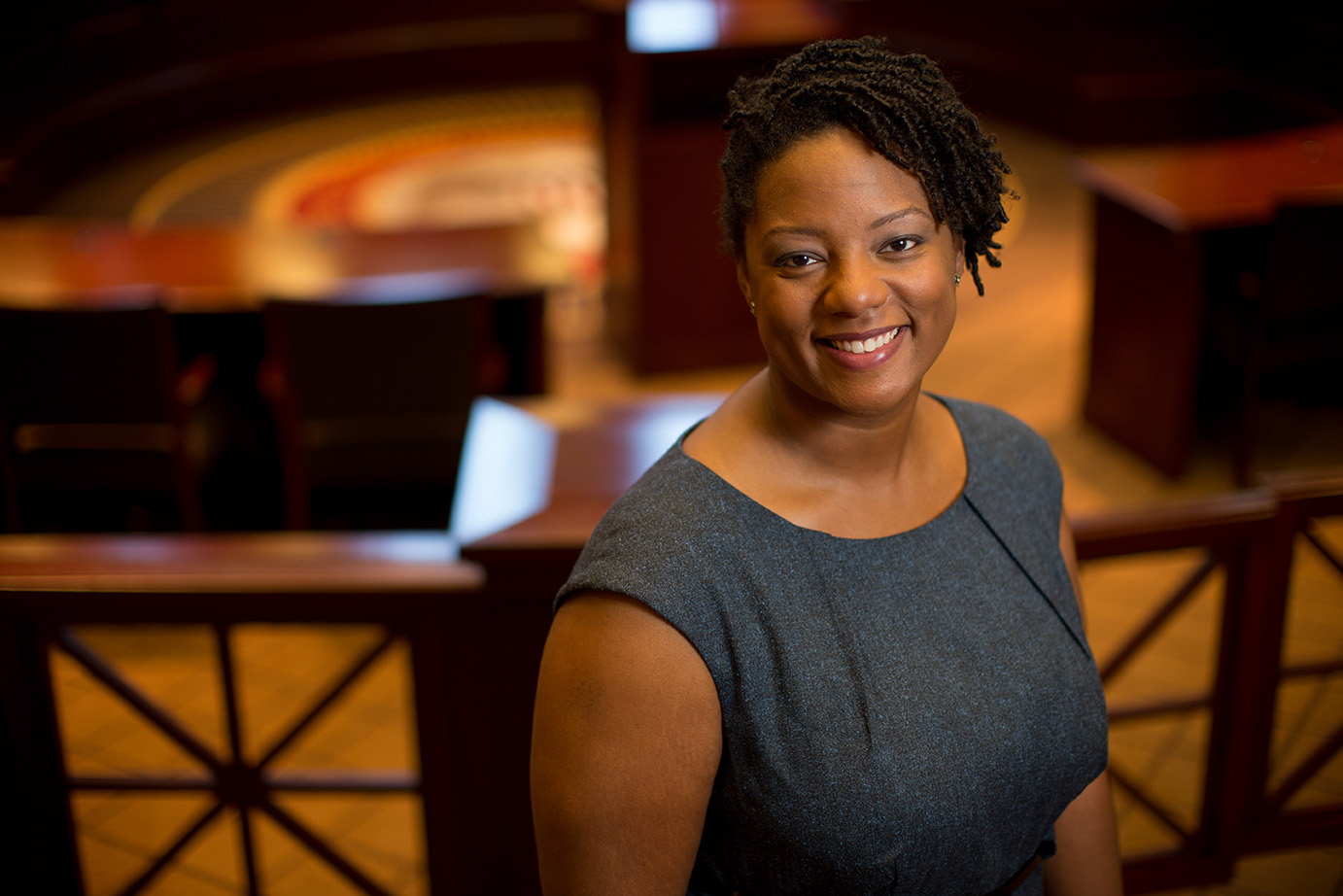 Alum Carlyn Hicks ('10) was recently nominated and named a finalist for the 2018 Dorsey Award for an Outstand Public Defender or Legal Aid Lawyer. Each year, the award is presented by the American Bar Association Government and Public Sector Lawyer's Division in recognition of exceptional work by a public defender or legal aid lawyer. Hicks currently serves as the Director of the Mission First Legal Aid Office and as an adjunct professor at MC Law.
The Award was established as a tribute to the late Charles H. Dorsey, Jr., long-time Executive Director of Maryland's Legal Aid Bureau, Inc., a champion of the poor and underprivileged and, at the time of his death, the Chair-Elect of the Government and Public Sector Lawyers Division. Eligible recipients are lawyers who serve indigent persons, in the employ of legal aid bureaus, indigent defense, or Legal Services Corporation funded legal organizations providing legal service to the disadvantage.*
Hicks says she is honored to have been nominated, and counts Dorsey as a great inspiration. "Mr. Charles Dorsey represented the ideals and aspirations of many in this field who work tirelessly to narrow the gaps in access to justice for those who need it most," says Hicks. "He was a remarkable advocate for the poor, a dedicated mentor, exceptional litigator, and devout Christian. To be thought of as an individual who has those characteristics is humbling. I extend my sincere congratulations to the nominee selected and I am grateful to have been nominated this year."
In addition to her nomination for the Dorsey Award, Hicks was also recently recognized by Jackson State University as a 2018 "Trailblazing Tiger" with outstanding dedication and commitment to excellence. The 2018 Trailblazer Awards were given to a distinguished group of alums contributing to their professions and the greater community as a whole.
To learn more about Mission First, click here.
*Text derived from ABA award description