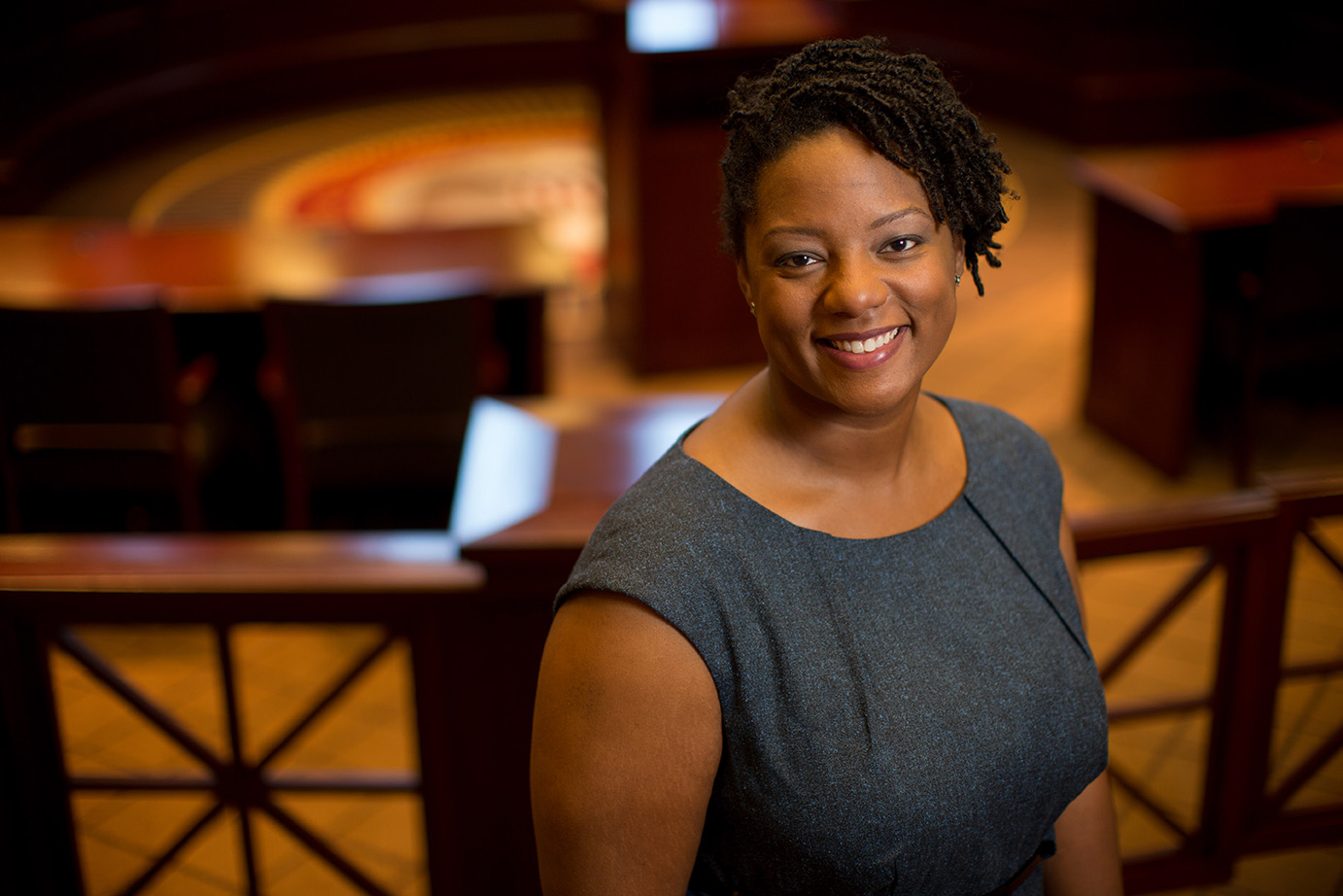 Carlyn Hicks '10 recently become the second attorney in the state of Mississippi to be certified as a Child Welfare Law Specialist by the National Association of Counsel for Children (NACC). The certification is acquired through a rigorous committee review and sitting for a specialized examination. Hicks joins fellow MC Law alum Kelly Williams '06 in obtaining the distinguished certification.
"I'm honored to join the ranks of Certified Child Welfare Law Specialists (CWLS) across the country who are passionate about improving practices for lawyers and judges while being committed to systems improvement," says Hicks. "It brings me great joy to share my expertise as a CWLS with the legal profession to enhance the work we are doing for vulnerable families and children in Mississippi to build stronger communities."
During her career, Hicks has spearheaded efforts to make Parent Representation in Child Welfare cases a reality for Mississippi families. She is the founding director of the Mission First Parent Representation Program at Mission First Legal Aid Office, where she developed a holistic, high quality legal representation model for pro bono clients in child welfare cases – a model now being duplicated across the state of Mississippi. Now, as Director of the Mission First Legal Aid Office, Carlyn oversees the operations of the Parent Representation Program and other legal services to more than 1200 clients annually in the counties of Hinds, Rankin, and Madison, Mississippi.
Dean Patricia Bennett believes Hicks' expertise will serve to strengthen the MC Law community's ability to serve children in the state. "We are proud to have Carlyn's expertise and leadership as director of our Mission First Legal Aid Clinic," said Bennett. "Her expertise will enhance our ability to provide needed services to children and families in our community and the State of Mississippi."